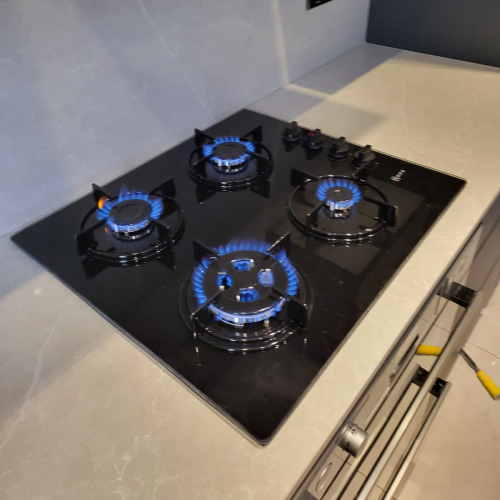 Gas cooker / Gas Hob Installation near me
Are you looking for a gas cooker installer near me?
We provice a gas cooker instalaation service in the London Area.
Call now +447495558333
Gas hob installation near me
One of the jobs our gas safe engineers excel in is gas hob installation. Our well established expertise and knowledge make our teams fully qualified to meet our customers' needs when it comes to installing, maintaining and repairing gas hobs. Gas hobs represent an important part of almost every household where both gas and electricity are involved. Those two are some of the most dangerous elements people are in contact with on daily basis, therefore, it is extremely important for everyone's safety to leave the job of dealing with gas hobs to the hands of skilled and qualified people. Our well trained and certified gas engineers guarantee the safety of everyone when installing gas hobs. They carry out jobs and work to the highest standards to make sure the service we provide to our customers meets and exceeds their expectations.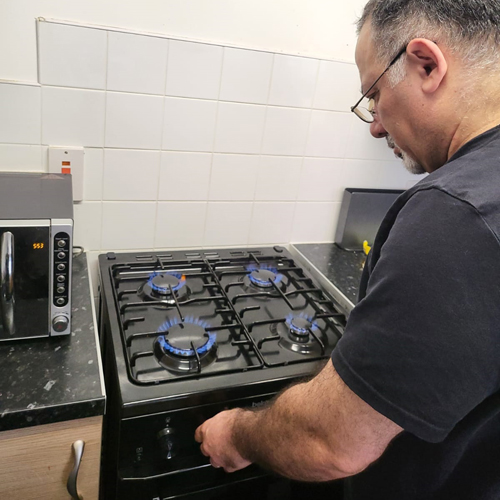 Cooker Installation Service London from £50.
Our fully qualified gas registered engineers can install your new gas cooker on the same day at a very low cost, from £50. Your gas cooker installation should be carried out by a competent gas safe engineer according to regulations and tested for gas leaks.
All our engineers are very qualified and can provide you with a certificate upon gas work completion.We cover a wide area including Harrow, Watford and the surrounding counties of Hertfordshire. For more information, please check our website or give us a call.
Duel Fuel Cooker Installation in London
Duel fuel cooker uses both gas and electricity. Normally, gas hobs and an electric grill /main oven. We have a team of Gas engineers and qualified electricians to deal with all kinds of Duel Fuel cooker installations and ensure that the duel fuel installation we provide to our customers is the best.
Electric Cooker Installation in London
Electric cooker is an important appliance in the kitchen yet a powerful one, and it is extremely difficult to install it unless one has the required knowledge and qualifications to do so. We specialise in installing and maintaining electric cookers of all types. We take into account all requirements and regulations that are to be observed during those tasks. That includes regulations that govern the electric requirements and those related to the cooker "hot zone". We utilise knowledge and pre-planning techniques to help avoid unexpected issues. We also adopt all manufacturer's instructions to install cookers to current standards, and to, consequently, make all our customers happy.
Gas Cooker Installation in London from £50.
Installation service we do